Cannabis industry sales growth is experiencing record growth, many of the CanopyBoulder portfolio companies are thriving amidst Covid-19, so why is so much of the cannabis industry's news so doom and gloom? We at CanopyBoulder are hearing more stories of success than failure, so we wanted to share another story of success amidst Covid-19.
Below we highlight the story of Best in Grow, a retail software focused on gamification, that has boosted revenue by cracking ROI and incentives.
Company overview
Best in Grow is a software company focused on dispensaries and specialty retail stores. Founded by Jake Levin and Andrew Duffy, Best in Grow graduated from the CanopyBoulder Accelerator as part of the Spring 2018 cohort. Their latest product, SparkPlug, enables brands and retailers to incentivize budtenders with bonuses, commissions and prizes for selling specific products to consumers. Interestingly, it is all done over text. SparkPlug's easy SMS-based communication and gamification meets budtenders where they are - on their phones - and smoothly on-boards budtenders with new product marketing and sales campaigns.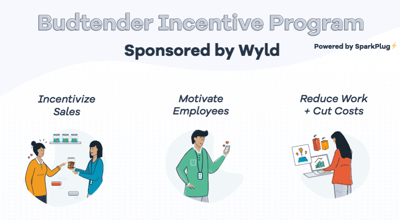 By the numbers
SparkPlug has allowed Best in Grow to thrive amidst the pandemic. Sales were up 40% in Q1 over Q4, and 70% in Q2 over Q1.
Every investor wants to see their portfolio grow. Growth during a global pandemic is a signal in all the noise, that the service is a "must have" and not a "nice to have."
How they got here
So how did Best in Grow achieve this level of growth? Jake and Andrew cite 3 important things:
Demonstrating a strong and easy to understand ROI

Identifying new opportunities for their clients

EASY and frictionless on-boarding
Let's break each one of these down in more detail.
For retailers and brands operating in cannabis in 2020, return on investment is essential. Many of these marketing expenses cannot be deducted because of 280E, so the financial impact of the programs is greater than the actual expense. With constraints like these on resources and marketing spend, dispensaries must choose solutions that offer a clear path to top-line revenue growth. The word being bandied about in the cannabis industry today is "attribution"; Meaning, a vendor's service - like SparkPlug - must directly increase sales. SparkPlug shows brands and retailers exactly how their sales have changed in response to running a SparkPlug campaign on a specific product. And SPOILER ALERT...retailers and brands are seeing direct attribution.


Best in Grow's growth is possible because of an important regulatory change made in Colorado in 2020. Regulators adjusted rules to allow retail employees to receive financial incentives and rewards related to their sales successes. Previously, commissions, incentives and awards were non-compliant. A shift to offering realincentives has boosted engagement from budtenders, helped dispensary managers manage to goals, and enabled branded product companies to get engaged at the shelf. Moreover, SparkPlug lets industry operators boost take-home compensation for their frontline employees, allowing them to share in the tremendous wealth being created in our nascent industry. As other states lift restrictions on financial incentives, SparkPlug is continuing to expand their proven model across the country.


Finally, Best in Grow designed SparkPlug to be easy to use. By opting for SMS (texting) tocommunicatewith

budtenders, they've made it simple for retailers to on-board their staff, a key obstacle for engagement. Eliminating the need for an account, login, password, and platform training dramatically lowers the barrier to adoption. And what works for the dispensaries also works for the brands, who are using SparkPlug to roll out new products into new states as they expand their multi-state strategies.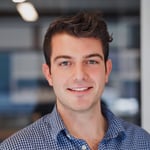 Lesson:
"Focusing on our customer and understanding their motivations has been the key for us," said Best in Grow co-founder & COO, Jake Levin. "In the current cannabis industry, top line revenue is top of mind for both retailers and brands. Demonstrating a clear ROI while minimizing the downside of trial has led us to a sticky and relevant product."