Cannabis industry sales growth is experiencing record growth, many of the CanopyBoulder portfolio companies are thriving amidst Covid-19, so why is so much of the cannabis industry's news so doom and gloom? We at CanopyBoulder are hearing more stories of success than failure, so we wanted to share another story of success amidst Covid-19.
Below we highlight the story of Backyard Soda Co, a CBD-infused all natural syrup and soda company that, by re-examining their business model, were able to set new revenue milestones and connect more closely with their consumers. (Note: Backyard Soda Co graduated from the Summer 2019 CanopyBoulder Accelerator cohort in Boulder, Colorado.).
Company overview
Backyard Soda Co offers both CBD infused and non-CBD infused all natural syrups to flavor cocktails, mocktails, sodas and culinary creations. It was founded by Jonathan Schultz in 2018. To learn more about Backyard Soda Co, please visit their deal room in the CanopyBoulder Investor Hub.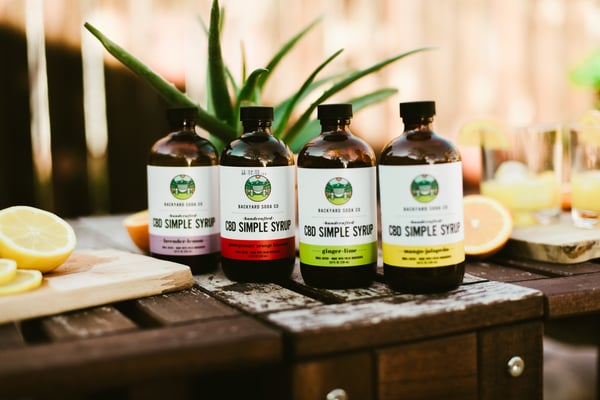 By the numbers
In response to the pandemic, Backyard Soda Co re-oriented its product offering resulting in a 240% increase in revenue from Q1 to Q2. June sales beat May by almost 4x. July is looking to top June, and this explosive performance is driven in large part by a 700% increase in online sales and a new relationship with subscription box service - Bespoke Post. Aside from July's leap, Backyard is consistently increasing revenue MOM.
How they got here
Like many startups, COVID-19 threw a wrench in the initial business model for Backyard Soda Co. Prior to the pandemic, the company's strategy relied on selling to wholesale and retail buyers through in-person meetings and sampling events. As local lockdowns took hold, the team pivoted their product and their sales and marketing, under guidance of the company's new CMO, Kim Ruvolo. Realizing that the CBD-infused syrup that flavored their sodas garnered higher margins AND was much less expensive to ship directly to consumers, Backyard Soda Co made the call to return to their roots and focus on syrup sales.
The product switch, combined with existing relationships of the company's new CMO, caught the attention of subscription box service, Bespoke Post, which sent Backyard Soda's CBD syrup to 6,000 subscribers and made it available in their Bespoke e-commerce store. The inclusion in the subscription box not only boosted revenue for Backyard Soda, but also jump started discussions for fall and holiday boxes with Bespoke.
Why the interest from Bespoke? Pretty simple. Local shelter in place orders increased the popularity of "backyard experiences" - whether on the deck, patio, rooftop, or fire escape. The importance of an enjoyable backyard cocktail or mocktail has become THE option for so many of us. And so Jonathan and team partnered with Bespoke, but also with local distilleries and alcohol delivery companies to sell a Backyard Soda "Backyard Cocktail Kit" to a population in need.
"With bars and restaurants at partial capacity and people still just being unsure if they want to be around a lot of people in public, we are seeing the backyard party with close friends as the clear choice of how to be social. We wanted to make sure that not only could those get togethers have the same high end beverages that you get when you are out, but also that our customers were getting products and recipes delivered directly to them."

-Jonathan Schultz, CEO of Backyard Soda Co.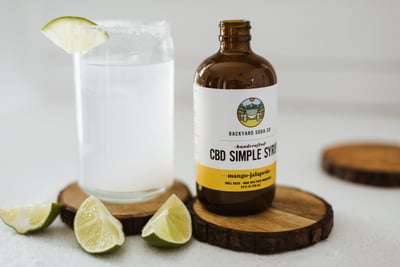 Lesson: Backyard Soda saw an opportunity to update their business to meet the market where it was (amidst a lockdown) - and it paid off. By focusing on new normal consumption experiences in the backyard and products with better DTC margins, Backyard Soda has been able to grow revenues, market share, and their brand.
The company is amidst a crowdfunding campaign on Republic. To learn more about the Backyard Soda opportunity, visit republic.co/backyard-soda-co
To order your own syrups, see recipes and more, visit backyardsodas.com