Happy Cabbage provides data analytics and insights for the cannabis industry. Throughout the progression of COVID-19 Happy Cabbage has been able to track the data of dispensaries and delivery services in the San Francisco Bay Area. Read their full blog post below.
Guest Post By Andrew Watson, CEO and Co-Founder of Happy Cabbage Analytics
The grocery store wasn't the only place people flocked after San Francisco and six other counties issued a "Shelter-in-Place" order last Monday - cannabis dispensaries had quite the rush as well. In fact, sales actually eclipsed that of last year's 4/20 for some retailers, making COVID-19 responsible for the largest day of sales in the industry's history. Let's take a look at a few more of those trends in more detail.
Rapid shift to delivery
As expected, delivery orders increased in the wake of the SIP - many consumers tried delivery for the first time. At one San Francisco retailer serving both in-store and delivery customers, we observed more revenue come through delivery than in-store for the first time ever: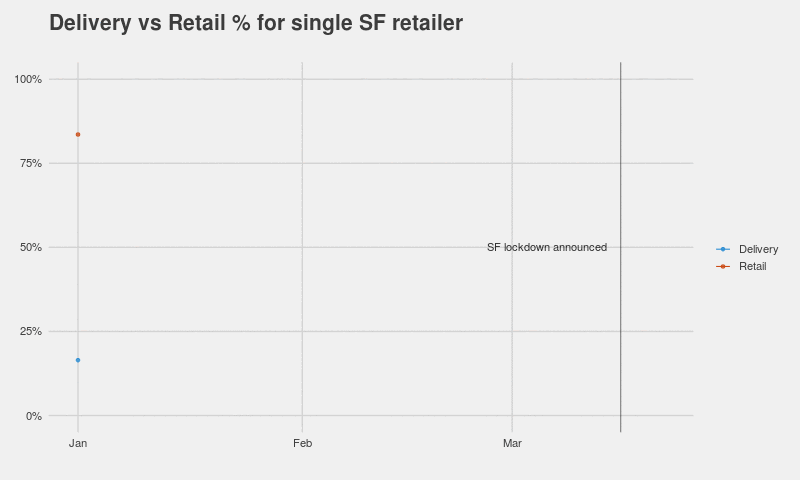 Consumers spending more
With consumers stocking up for the long haul, in addition to more delivery orders being placed we also saw that those orders were worth more - average order size increased to $160, up from $130 at the beginning of the month. Flower and vape products were the product types most likely to be bought.
What cannabis businesses should be doing next
With the lockdown continuing well into April at the earliest, it is imperative to keep your customers informed - do you offer curbside pickup? What's the best time to place a delivery order? When are you expecting a menu update? Let them know!
It is likely you've also acquired some new customers over the past week or two - get them to return! You spend thousands of dollars a month on customer acquisition so now that you have them, make sure you retain them.
Happy Cabbage Analytics helps cannabis businesses grow revenue by intelligently communicating with customers - contact insights@happycabbage.io or visit happycabbage.io to learn more.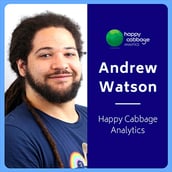 ABOUT THE AUTHOR:
Andrew Watson is CEO and Co-Founder of Happy Cabbage Analytics. Andrew comes from an extensive background in analytics and economics. His past experiences include directing finance analytics teams at Salesforce and One Medical supporting billion dollar P&Ls. He brings a breadth of expertise and knowledge in statistical programming and financial management.