ZolTrain educates consumers and retailers on cannabis brands and products. Throughout the progression of COVID-19, ZolTrain has been partnering with key organizations to bring information to consumers when they can't shop in person. Read their full blog post below.
Cannabis Companies Work Together to Help Consumers When They Can't Talk to a Budtender
Guest Post By Danny Gold, CEO and Co-Founder of Zoltrain
On Monday, March 16th reality settled in for many of us. The severity of the COVID-19 pandemic could not be ignored, and the impact to all of our lives in the US was immediately felt.
Consumers were rushing to purchase cannabis, entire states deemed cannabis as "essential", and fundamental shifts in access to cannabis information began to take place.
The cannabis industry is new to consumers. There are many passionate repeat customers, but overall there isn't widespread brand recognition due to strict advertising laws. Most cannabis sales have come from the recommendation of retail employees in stores (budtenders). In the last week, this has shifted nationwide due to COVID-19 and social distancing restrictions. Many cities have moved to online ordering and curbside pickup - especially for adult-use (we try not to use the word recreational for a variety of reasons that are more important now than ever).
We've seen that online ordering systems in the cannabis industry contain limited information, inaccurate or outdated product descriptions, and often no photos of products at all. Customers are left to explore on their own and it's overwhelming.
There are many "canna-curious" customers out there who no longer have access to a budtender and are left shopping online. Are there new low dose products they should try? What's the best option to be discreet when the family is around 24/7? What dosages are right? Are there any known interactions with other medication? Are there cannabis specific COVID-19 concerns?
Woof. That's a lot to navigate. And consumers are unable to talk to the people who have helped them wade through the SKUs in the past.
We wanted to get this information directly to consumers. Preferably on their phones.
A fellow Canopy Boulder portfolio company, Happy Cabbage Analytics, slices and dices dispensary sales data with the ability to text targeted groups of customers.
ZolTrain has been training the retail workforce on cannabis products and has a library of cell phone formatted content. We have videos of budtenders explaining product differentiators. Let's get this content to the people.
What about the medical information? Drug interactions, safely consuming, dosage. Budtenders aren't even allowed to answer those questions, but we know someone who can. Nurses.
Enter Leaf411. A nurse staffed hotline and chat service where consumers can ask questions of cannabis trained medical professionals about hemp and marijuana.
A pilot is born. We're now working with retailers to allow them to connect their customers directly with product knowledge to make their purchase decisions, and with medical professionals to help them navigate safe consumption. It's all wrapped up in a single link sent via text message.
Brands are seeing the success, retailers are seeing the success, and consumers are finding the products they need to help them get through these times.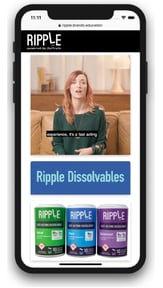 Example of product information and videos on ZolTrain - a budtender explains how a product works.
ZolTrain, Happy Cabbage Analytics, and Leaf411 are working together to help consumers find the product information they need to make the right purchase and to consume it safely - contact team@zoltrain.com to learn more.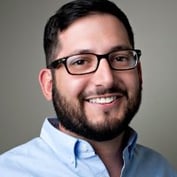 ABOUT THE AUTHOR:
Danny Gold is CEO and Co-Founder of ZolTrain. Danny has been in the Denver startup scene for more than a decade and was responsible for launching a digital video platform that powered Amazon Studios, Red Bull Media, and Disney. Danny loves the growth stages of startups and is able to juggle the necessary product and operations responsibilities to keep an organization running lean as it establishes product/market fit. Danny has achieved success growing startups through strategic partnerships and is bringing that approach to ZolTrain.